This short paper aims to contribute to our understanding of how culture moves through the world by analysing how the work of Robert Parker, the well known wine ?guru?, has translated and made understandable, through a form of cultural syncretism, the culture of wine to the American consumers — a wine culture that, until the 1980's, was mostly dominated by French culture.

(Présenté par Vincent Fournier au 110e congrès annuel de la American Anthropological Association, novembre 2011.)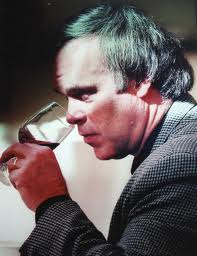 Wine : a polysemic symbol
Since Antiquity, wine has been a diverse and powerful symbol for societies who produced it. It has often been used as a symbol for religion and identity.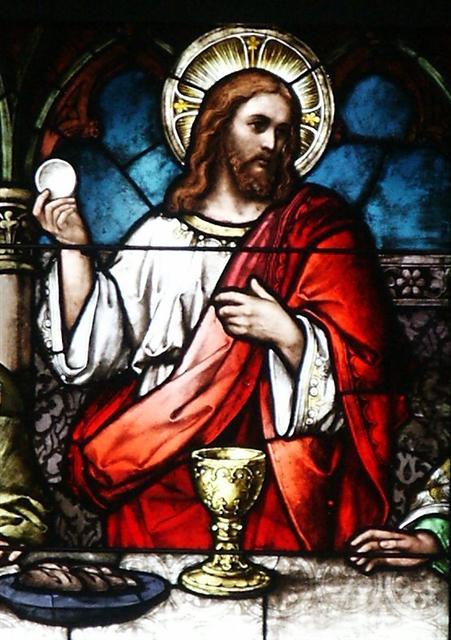 Traditional French wine culture
France was the most important wine-producing country until the 1960s, and i

t is mainly in France that the modern cultural discourse of wine appreciation evolved and developed.

At the core of this symbolic system, we find a strict hierarchy between varieties of wine.

This hierarchy, I suggest, is a reflection of traditional French aristocratic hierarchy.
The Appellations d'origines controlées (Aoc) play a central role in this cultural construction of differences between products.
Specialization of specific regions in the production and commercialization of wine can be explained  with commercial and geopolitical reasons. (Dion, 1959, Lachiver, 1988, Unwin, 1991)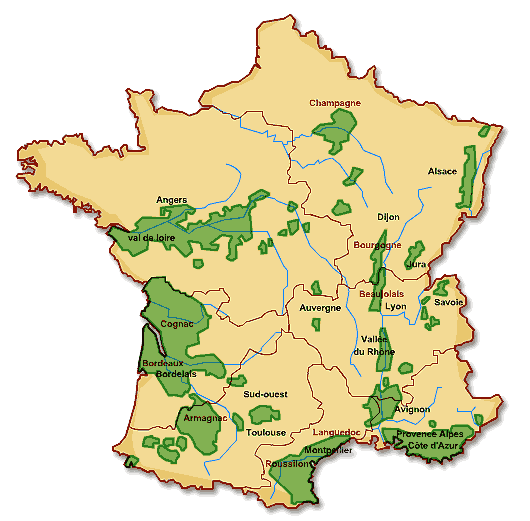 Through the notion of ?terroir?, which will become the principal trope explaining the qualitative differences between producers and between regions, thus ?naturalizing? (Yanagizako and Delaney) the cultural capital and reconnaissance obtained historically through commercial success (Unwin, 1996),these hierarchies of ?terroir? will then be legally fixed in the Appellations d'origines controlées system, reinforcing their ?naturalization?.
I suggest that through the discourse of wine, French people have developed a specific cultural memory that speaks about their own society, onethat would make little sense to most other cultures and societies, such as the U.S.A.
Parker and the syncretism of Wine
The success of Robert parker lies in its ability to culturally translate and make wine culturally significant to the Americans.

The medium has been as important as the message. That is, Robert Parker is a real American:

« He is not snob or an obvious aesthete (?) but an ordinary American, a burly, awkward, hardworking guy from the backcountry of northern Maryland ». (1)

A hard worker, he also represents the self made man myth, since his success is only attributable to himself and his hard work. 

As a ?real American?, one of his main objectives will be to ?democratize? the wine:

« What I've brought is a democratic view. I don't give a shit that your family goes back to pre-Revolution and you've got more wealth than I could imagine. If this wine's no good, I'm gonna say so. » (2)

His writing style and language can also be seen to be culturally resonant with the Americans: direct and to the point.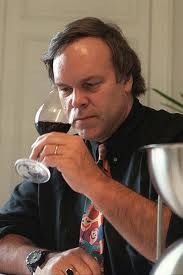 Wine score: the democratization tool

Parker revolutionized and simplified the understanding of wine through the creation of an original scoring system on 100 easy to understand for anyone who has been to school.
Following Parker, this system will be adopted as the main evaluation system by most American wine media and, consequently, Americans consumers.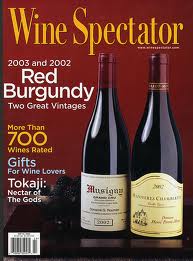 This system will put on the same comparison grounds all the existing wines of the world, opening the possibility of having an unknown
self made wine
getting a better score than renowned ones, like great
Châteaux
from prestigious regions.
This scoring system will strongly simplify the wine universe to the American consumer, reducing its complexity to only one element, but a culturally more meaning one: a score.
Score, taste and money

Parker's work will contribute greatly to the popularisation of wine in America and to the way people understand and approach it.

Although Parker's objective was to democratize wine, his influence will boost its price.

The inflation of wine bottle values will lead to the development of non-drinking wine buyers:
 
The non-drinking collector who buys wines as a symbol of social status

The collector investor who is motivated by the possibility of reselling the wines for profits.
The new speculative aspect of wine is closely linked to the diffusion of the scoring system developed by Parker and to the very slight differences it creates between various wines. Scores of 90, 95 or 100 play an important symbolic role in the definition of a wine's monetary value.
« If you had a good mark from Parker you could charge more. For a top estate, the difference between a score of 85 and 95 was 6 to 7 million Euros. If a château received a score of 100, it could multiply its price by four. »
(3)
Consequently, the invention of Parker's scoring system made possible the development of a speculative and financial interpretation of wine, thus opening the way for the creation of new significations and permitting the emergence of a novel kind of cultural interest in wine as an object of distinction, mainly based on its monetary value.
The old aristocratic hierarchies of wine were left behind and replaced by new one, more open and fluid, depending more on the ?personal success? of a wine, and less on the symbolic value of its spatial or temporal origins.
Lost and found in cultural translation
In his famous essay on the Balinese cockfight, Geertz conclude : « Its function, if you want to call it that way, is interpretative : it is a Balinese reading of Balinese experience, a story they tell themselves about themselves. » (Geertz, 1973 : 448).
 

In a similar way, can we ask ourselves how wine, through our multiple practices of consumption, through its multiple significations and through the different discourses about it, wouldn't be a story we tell about ourselves?
Parker's objective was to democratize wine. In reality, he helped the transformation of a symbolic system recognizing a certain hierarchy into another system recognizing another hierarchy. At the same time, the new hierarchy won't replace the old one, but will reiterate it through a new discourse and give it new meanings and significations, thus enabling its interpretation by American consumers.
As a real ?wine guru?, he operated a syncretism between the French wine universe and some important American cultural values, making wine culturally significant to the average American. We can then ask ourselves how cultural syncretism helps to understand how culture moves through the circulation of goods in the globalized economy.
---
(3) R. Nalley « Wine ratings: Are they help or hindrance to shoppers? »
Schenectady Gazette
, April 1st 1988,

McCoy, Elin (2005). The Emperor of Wine: the rise of Robert M. Parker, Jr. and the reign of the American taste. New York: HarperCollins, p. 252.

 

DION, R., 1959: Histoire de la vigne et du vin en France des origines au XIXe siècle, Paris, Flammarion.


GEERTZ, C., 1973: The Interpretation of Cultures, New York, Basic Books.


LACHIVER, M., 1988: Vins, vignes et vignerons. Histoire du vignoble français, Paris: Fayard.


ULIN, R.C.,1996: Vintage and tradition, an Ethnohistory of Southwest French Wine Cooperatives, Washington, Smithsonian Institution Press.


YANAGISAKO, S et C. DELANEY,1995: Naturalizing Power, Essays in Feminist Cultural Analysis, London and New York, Routledge.

 
UNWIN, T.,1991: Wine and the Vine, an Historical geography of viticulture and the wine trade, London and New York, Routledge.